Analysis
A great design becomes an excellent design when every element interacts correctly with each other in the system. We offer analytical services to take your design to the next level. Those services include thermal, structural and dynamic analysis.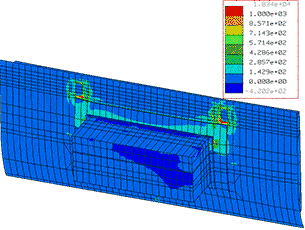 Electronics Packaging
Our engineers and designers have the experience to interpret a RF Engineers' block diagram and parts list and transform it into a 3D mechanical package. This effort includes circuit partitioning for EMI/RFI isolations and special machining and gasketing techniques based on the frequency and power requirements of the module. In some cases, RF isolation will require glass or threaded feed thrus for pocket to pocket interconnect. Many of the high frequency modules we design require exotic metallic plating, such as gold or silver, depending on their environment. We use state of the art software tools from PTC's Pro-Engineer/Creo to  Dassault Systèmes's Solid Works just to name a few.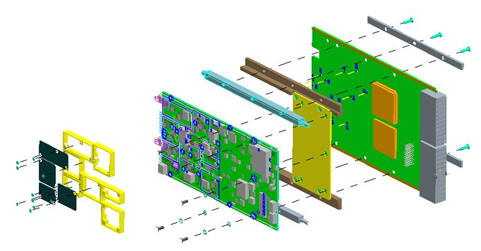 Mechanical Design
We follow military and commercial applications using MIL and ISO standards. We can take a project from initial concepts all the way through to the production. We utilize state of the art tools, components, manufacturing techniques and assembly processes.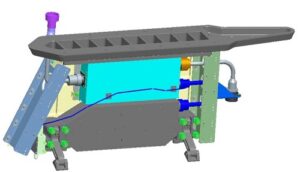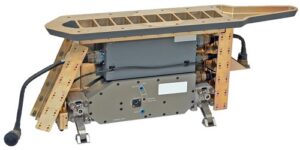 Assembly
We have approximately 1,000 Square Feet of dedicated assembly floor space for small to medium run electronics and mechanical assembly.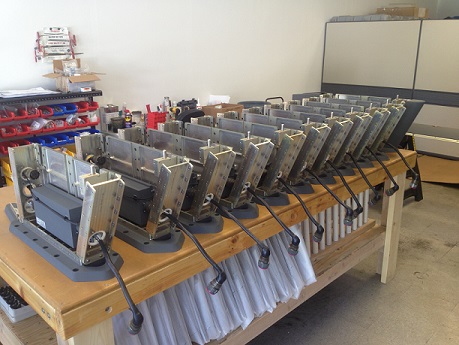 Printed Circuit Design
Printed Wire Board (PWB) / Printed Circuit Board (PCB)
We provide printed circuit design services using Cadence's Allegro PCB Editor and Altium Designer software along with OrCAD Schematic Capture. Board design experience consists of custom single & multi-layer with Mixed Technology for the Military and Commercial Industry.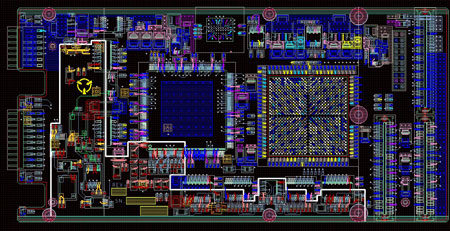 Rapid prototyping
We have the ability to quickly design and fabricate a scale model using the latest rapid prototyping technologies.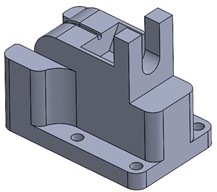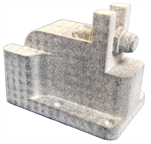 Manufacturing
A separate 25,000 square foot building supports our affiliated certified ISO 9001 machine shop, inspection and QA.

Testing
We have made significant capital investment towards the future growth of the company's design, analysis, assembly and test capability. This includes state-of-the-art software packages for performing three dimensional designs, thermal, structural and dynamic simulations.
We have partnered with several companies that provide qualifications testing per MIL-STD-810. The following is a sample of their capabilities; Environment Simulation (wind and rain, icing, humidity etc.), Induced Environment (vibration, shock, salt fog, etc.).